ABOUT US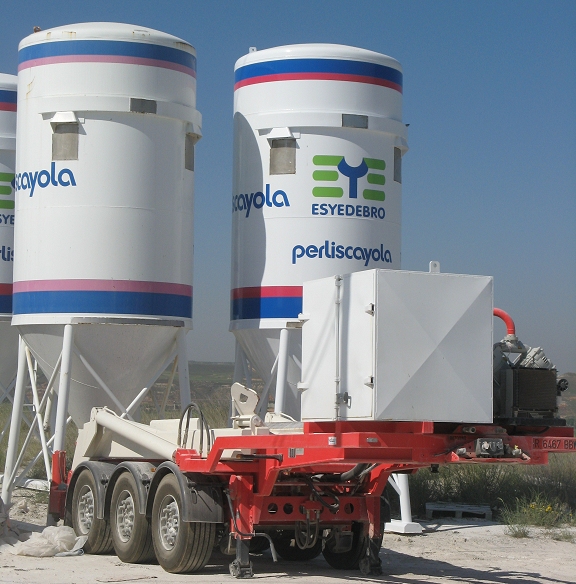 ESYEDEBRO was founded in 1993 on the foundations of great experience and recognised prestige in the plaster manufacturing sector, and works together with other companies that have grown and developed, and benefit from ESYEDEBRO's strong consolidation and positioning in the construction sector.
ESYEDEBRO, as the decade was beginning and in spite of its small size, made a strong commitment to QUALITY and this resulted in its significant growth.
After the creation of our R&D&I department – which strives to continually improve our products as well as creating new ones – we have been pioneers in the implementation of the UNE-EN ISO 9001:2000 STANDARD and been awarded the international IQNet QUALITY CERTIFICATE.
The certification of all our products via the AENOR certifier means we offer our customers at very least the same quality guarantees as other important companies in the sector, as well as greater trust, accessibility of our staff and personalised attention.
PERLISCAYOLA – currently DIYEAL S.L. (Distributor of Lightened Plasters) – came into being in the late 1960s and is pioneering in the manufacture of lightened products for construction such as PERLISCAYOLA, used in both manual and mechanical application. Products manufactured from PERLISCAYOLA are a blend of plaster and Perlite, a volcanic mineral initially used exclusively by DIYEAL.
These products, used for indoor racking and plastering, found a warm welcome in the Spanish market because they were particularly innovative products at the time as they allowed for lighter structures and have excellent thermal insulation and acoustic characteristics.
Currently DIYEAL, distributors of all products manufactured by ESYEDEBRO in the north of Spain, is at the same time ESYEDEBRO. Backed by our policy of quality, we manufacture products for DIYEAL that have revolutionised the world of plaster for over 30 years – products which for many years have been manufactured by companies belonging to the two significant plaster groups in Spain.